D. Miklavčič:
2014 TEDx talk on
electroporation


[FLV]

INFRASTRUCTURAL CENTRE "CELLULAR ELECTRICAL ENGINEERING"
events:


▪EBTT COURSE 2016

▪
1

st

W

ORLD CONGRESS ON ELECTROPORATION 2015

▪EBTT COURSES
2003-2015

▪BOOK "ADVANCED ELECTROPORATION TECHNIQUES ..." 2010

▪ECT workshop 2001

▪ICBEM 2000

▪COST 244bis 2000

▪NATO 1998

in the media:


▪INTERNATIONAL INNOVATION MAGAZINE ABOUT THE EBTT COURSE


▪MEDICAL PHYSICS WEB SITE ABOUT ECT TREATMENT PLANNING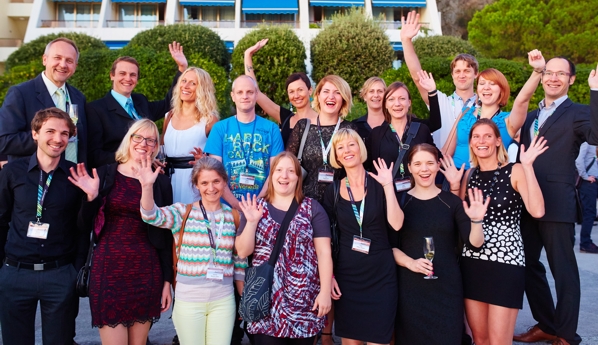 Back:

Damijan Miklavčič, Peter Kramar, Barbara Zorec, Tadej Kotnik, Nataša Pavšelj, Lea Vukanovič, Tina Batista Napotnik, Lea Rems, Matej Reberšek, Marija Marčan, Bor Kos.


Front: Matej Kranjc, Janja Dermol, Alenka Maček Lebar, Duša Hodžič, Saša Haberl Meglič, Tadeja Forjanič, Tina Stepišnik.


Missing: Stanislav Reberšek, Tomaž Jarm, Karel Flisar, Janez Žigon, Eva Pirc.

Wonderful as are the laws and phenomena of electricity when made evident to us in inorganic or dead matter, their interest can bear scarcely any comparison with that which attaches to the same force when connected with the nervous system and with life.


Michael Faraday
Philosophical Transactions of the Royal Society of London, 1839